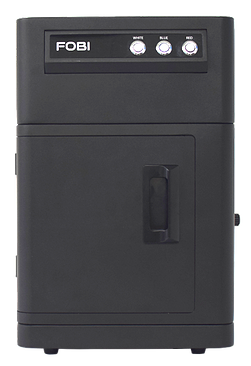 ● FOBI is a biological imager used to image and analyze fluorescent signals from fluorescently labeled organisms.
● FOBI uses a light source and filter optimized for green fluorescence and near-infrared to distinguish backgrounds and signals-no pre-processing is required.
● Diffusion LED light can reduce brightness and temperature variation and make the result more reliable.
● Instead of just picking up high-sensitivity (single still) images, FOBI can also record (continuous motion) movies.

● FOBI's simple design and procedures make it easy to use and quickly obtain data.

The main advantages of the product
simple-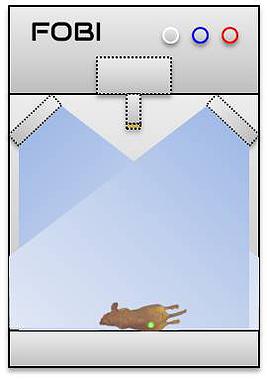 Small size (240 × 240 × 400mm), just connect the USB cable to the PC.
  Convenience-
More convenient to use than digital cameras. Each process can be completed with a few clicks.
  fast-
Fluorescence signal detection, real-time imaging.
  Strong-
Removes background noise and quantifies fluorescence intensity.
  economic-
Cost-effective.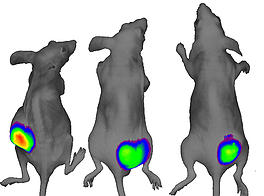 Tumor imaging
● Use green fluorescent protein-stabilized cell lines to obtain tumor images.
● With brightness measurement, FOBI can detect antitumor activity without sacrificing animals.
● Tracking fluorescence signals, FOBI can determine the location and extent of cancer metastasis.
Cell tracking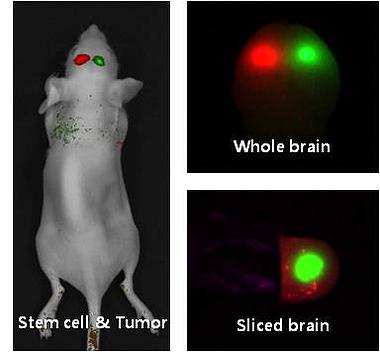 ● FOBI confirms the survival and location of target cells--these target cells are made for different purposes.
● There are several problems with the use of viral vectors to introduce fluorescent genes; stem cells and immune cells can be used for animal detection immediately after staining with fluorescent dyes.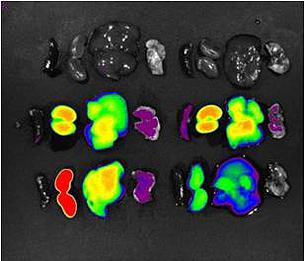 In vitro experiments
● The results of imaging data in animals can be reconfirmed by in vitro imaging.
● After the animal is sacrificed, the fluorescent signal can continue to appear. Specimens can be obtained by separating the tissue, and the fluorescence images can be quantified again.
● The above in vitro data can provide good data support for the experiment and increase the reliability of the test.
plant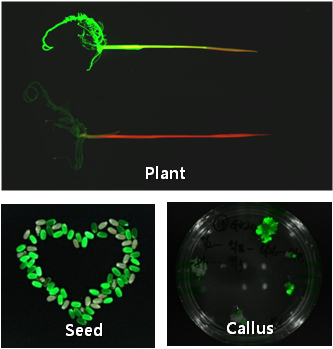 Imaging
● FOBI can record and quantitatively analyze plant leaves-due to the auto-fluorescence of chlorophyll, this function is extremely difficult to achieve in similar products!
● FOBI's color camera can record not only the green fluorescence of green fluorescent protein, but also the red fluorescence. So you can also check the health of your plants.
● You can perform green fluorescent protein analysis on the same leaf and check its health status.
● FOBI can image seeds and (plant wound) healing tissue.
● You can use FOBI to observe the functions of plants in the whole growth period and regeneration period.
analysis
● You can use NEOimage software to remove fluorescent background noise. This function will increase the accuracy of quantitative analysis.


Main technical specifications
Would you like to know more details?
Please contact us:
: 021-35183767 , 021-54377179 TEL : 021-35183767 , 021-54377179
18502129044
: 3007536621 QQ : 3007536621
yuyanbio WeChat: yuyanbio
: yuyan bio @126.com Mail : yuyan bio @ 126.com
Your inquiry is welcome!